5 Dager: Telemark Kanalen
Bli med oss på vårt Telemark Kanal-eventyr! Vi padler den historiske Telemark-kanalen, som har blitt brukt til å transportere tømmer fra innlandet til kystbaner siden 1861.
Rikt dyreliv inkludert bever, elg, ørn og elg
Naturskjønn natur, inkludert huler, store steinblokker og fossefall
Vill camping
Historisk arkitektur
Erfaring
Vi padler 15-20 km hver dag, dette krever god kondisjon.
Hva er inkludert
1. Alt kajakkutstyret du trenger på turen er inkludert. Vi bruker utstyr av høy kvalitet som inkluderer kajakk, padleåre, våtdrakt, paddlejakke, padlevest, spruttrekk og hjelm.
3. En guide per 8 deltakere i fem dager som du tar deg gjennom den historiske Telemark-kanalen og viser deg de skjulte perlene.
4. Låseavgifter
Vi anbefaler at du tar med:
Termisk ullundertøy.
solbriller
solkrem
Vannflaske.
Kamera for å fange det episke landskapet.
Hvor & Når
Turene går over 5 dager fra mandag til fredag. Vi møtes i Dalen, Telemark.
Our journey starts from Dalen, where we will follow the same path the lumber took, which takes us over three big lakes (Bandak, Kviteseidvatnet and Flåvatn), before entering the man-made canal. On the lakes, you experience the majestic scenery that Norway has to offer and, get a chance to see some of Norway's wild animals up close, as we silently paddle by. Kayaking on the lakes will give you the true feeling of paddling on the fjords of Norway. The canal itself has six water-locks, all engineered and built in 1854-1861 and, we will use these locks to pass through the canal. When the weather allows it, we will stay at primitive camping spots with varying facilities – a true wildness adventure!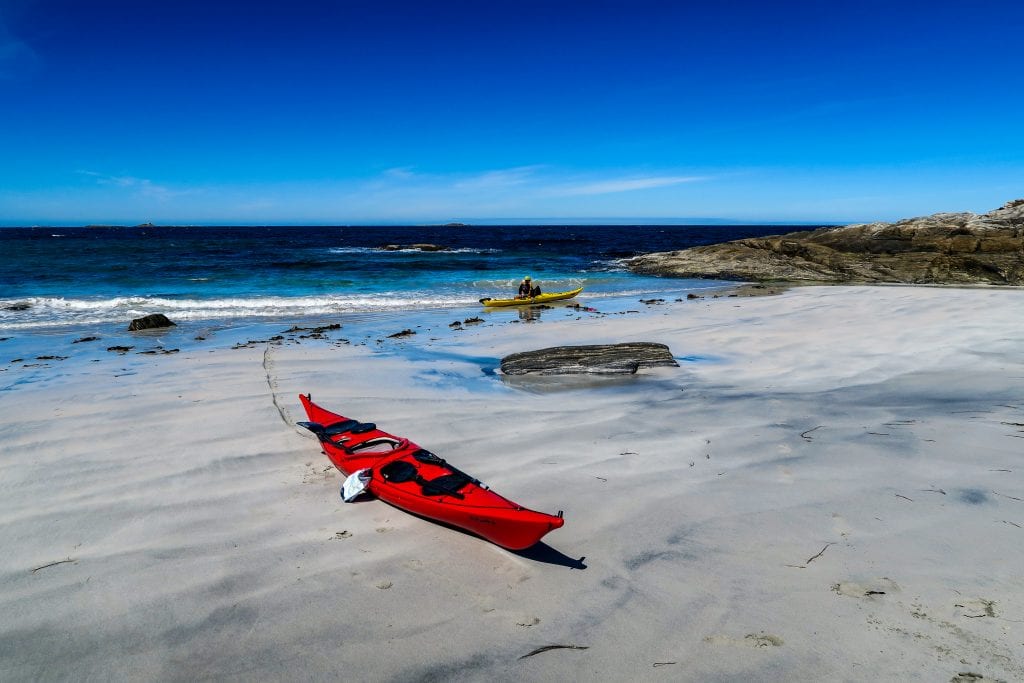 This trip is only available on request. Fill out the form to complete your booking request.
This is a request. Booking is only valid once we confirm your request.